The
Essence
of food experience.
The Root
of excellence
The Essence Menu is the continuous result of our search for the best of three sources – land, sea and wind. We trust nature's design, but we decided to make it our own. Bon Bon Restaurant has in its roots an ambitious goal to become the best restaurant in Algarve. With its already three consecutive Michelin Stars, this has been now a mission to create an unique and unparalleled experience.
Come and taste the Essence.
Louis Anjos
The Chef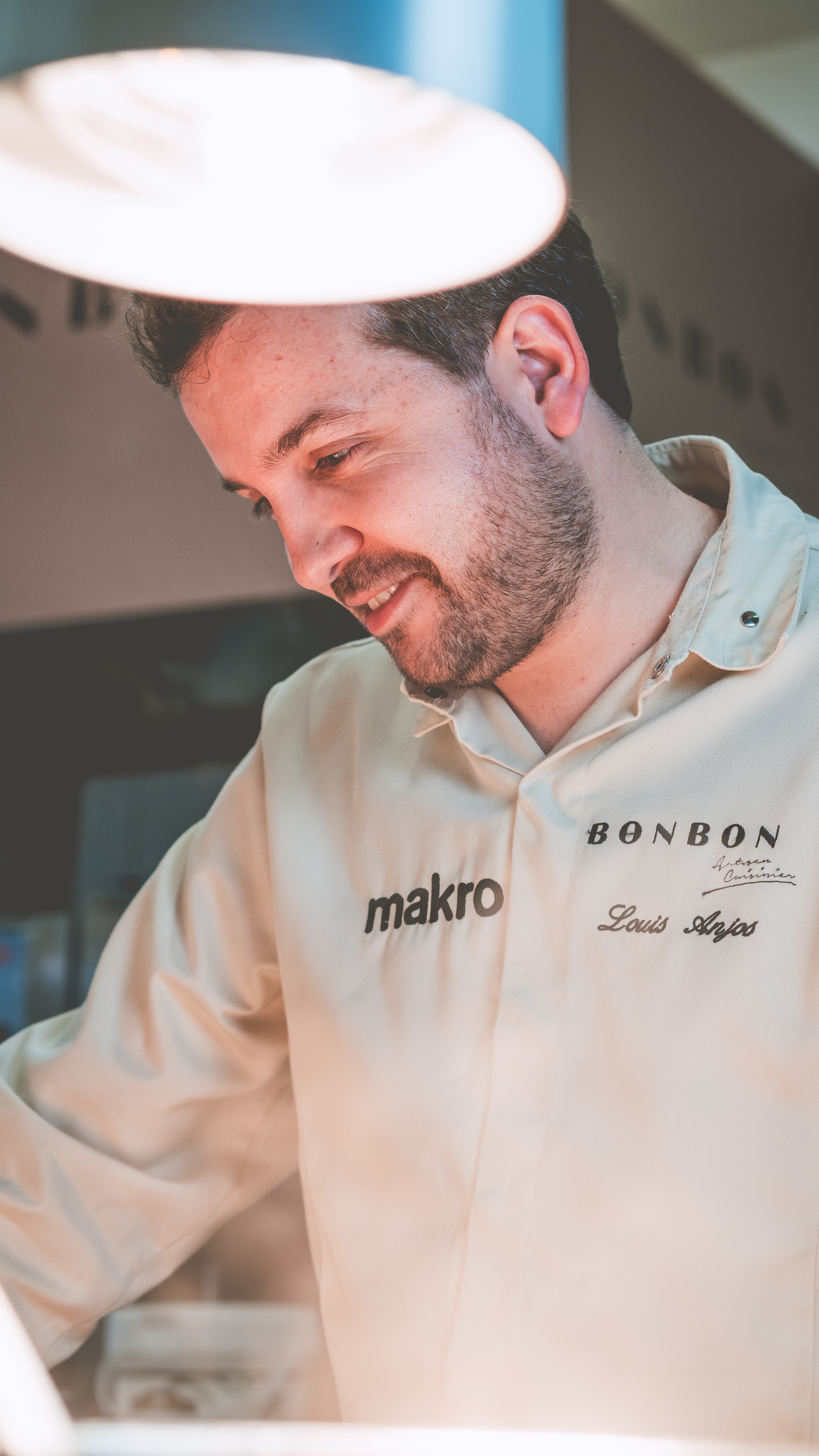 Know more of
The Restaurant
Know the
The Restaurant
In an octagon shape, centered by a fireplace, Bon Bon Restaurant is the perfect setting to explore a world of flavours with the Essence experience. Come and visit this exclusively delicious restaurant. If you have any questions regarding our restaurant please read our useful information page by clicking below.
Are you ready to
Book a table
now


 +351 282 341 496
reservas@bonbon.pt

Urb. Cabeco de Pias
8400-525 Carvoeiro
Portugal
Get Directions

Opening hours:
Dinner: 18:30 – 22:00
Thursday to Monday

Lunch: 12:00 – 14:30
Saturdays and Sundays only